Creative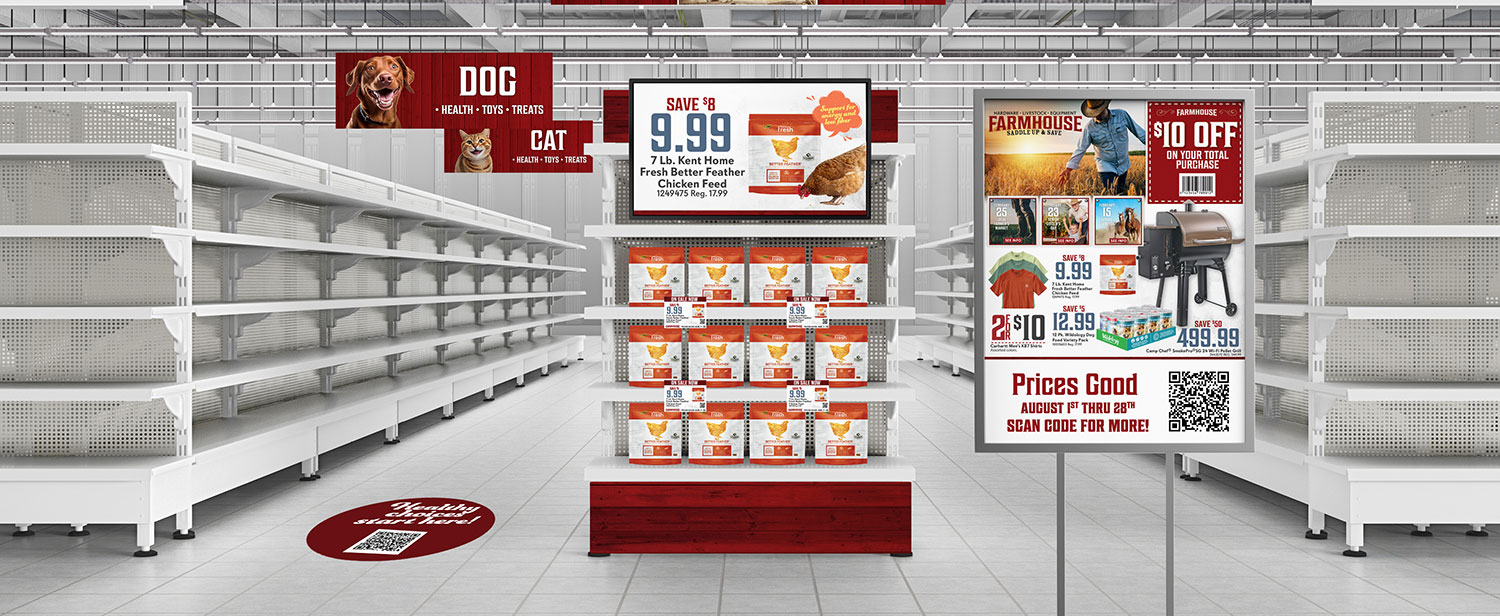 Whether you're looking to launch a new product, build brand awareness, or simply generate buzz around your brand, our creative team can help you achieve your goals.
Your brand is always at the core of all design work that follows. Your logo, fonts, color swatches, and icons will pave the way forward, and it will be how customers identify and follow your business. If your brand hasn't been established yet, no problem. Our team is adept in creating these assets with a modern and versatile focus in mind. Simple and powerful, that will transcend into both print and digital applications.
Print ads, such as store flyers can easily be bundled with in-store shelf signs on a term—weekly, monthly, etc—that best fits your needs.
We also design magazine ads to publishers' specifications and their schedules. Choose your periodical magazine and the size of your ad; we'll do the rest. When the look and message of the ad meets your approval, we will deliver it on your behalf. We can always request a media kit if you would like to see their ad options and accompanying rates. Another option is out-of-home advertising, which encompasses large format ads in public places. From billboards and posters, that can be viewed from extended distances, to displays close to pedestrians and shoppers, such as bus shelters. Transit and place-based products can also be positioned in stations, terminals or airports and cinemas, arenas or stadiums.
As your business grows so might your needs. Start with what you want now and know we will be there when you are ready for a wider reach.
Grow with us, and stand out from the crowd!
•
Branding:
Modern and versatile branding that will transcend into both print and digital applications.
Logo
Fonts
Color Swatches
Icons
•
Print Pieces:
Store Flyers
Catalogs
In-store Shelf Signs
Posters
Brochures
•
Magazine Ads:
Design to delivery.
•
OOH Advertising:
Out-Of-Home encompasses large format ads in public places.
Billboards
Posters
Bus Shelter Ads
Stations, Terminals, Airports, Cinemas, Arenas or Stadiums Ads
CHECK OUT OUR BLOG