Mobile Circular
By
Roger Lara
- Creative Director
Posted on August 2, 2023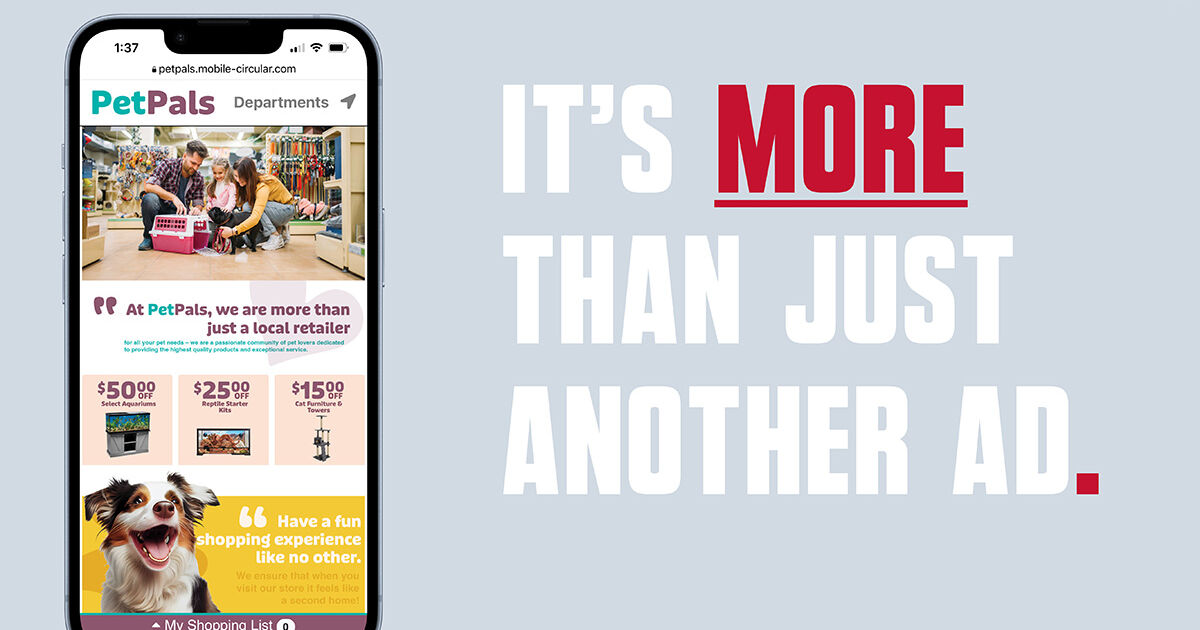 Today's demand for a comprehensive mobile experience with accurate information while being easy to understand is essential.
Our Mobile Circular hits on all these principals.
From custom animations and expanded product information to embedded video content, this digital ad is always accessible and serves as a critical tool for your business.
This multi-leveled platform is always online with ever changing capabilities like updating key elements such as, prices, swapping products or even adding on the fly in-store deals. These features and our support ensures endless modification and instant results.