A 2O family-owned farm and ranch stores in West Texas.
By
Roger Lara
- Creative Director
Posted on May 31, 2023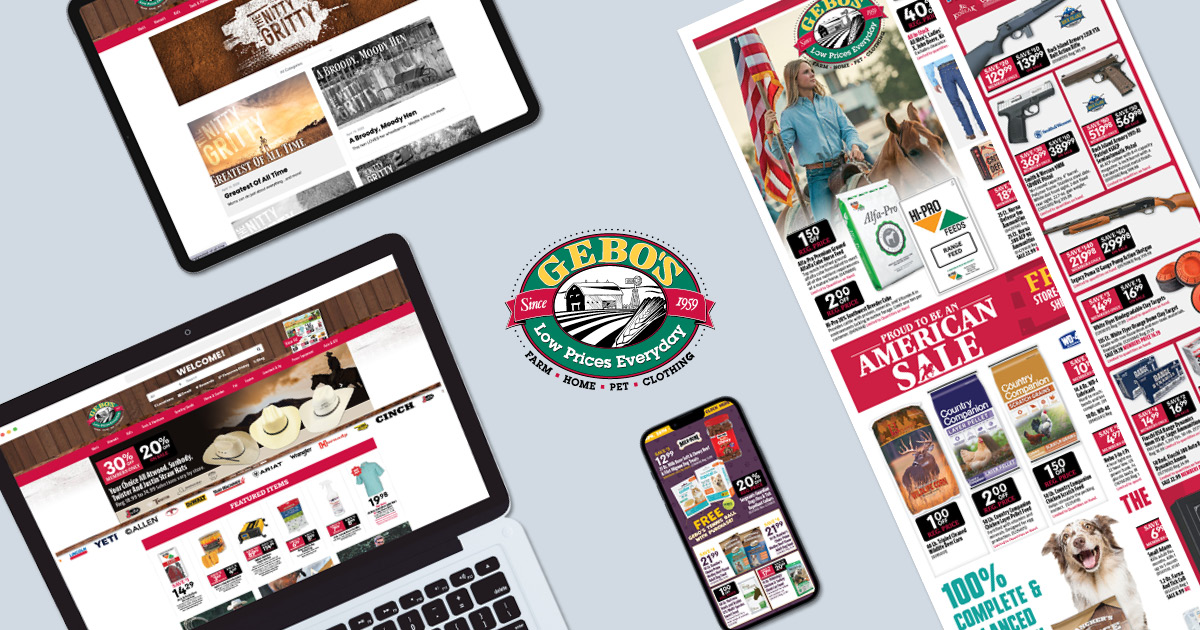 Newspaper distribution vehicles have declined especially in the small rural markets. Over the years we initiated a combination of print, direct mail and digital advertising for Gebo's. This recipe helped introduce new advertising channels to a loyal customer base and helped target new customers where we couldn't reach them in print.
Gebo's is just one of our clients that rely on us to find new and effective ways to reach their customers.
Newspaper distribution 270,000 households
Direct Mail 180,000 households
Email 24,000 subscribers
Google Ads Avg. 90,000 store visits per month with a $15,000 monthly budget
Mobile Circular Avg. 13,000 views per month
Social Media 16.4 K Followers
QR codes featured in store
20 family-owned farm and ranch stores in West Texas