The Dos and Do Nots of Gaining Instagram Followers
Posted on June 1, 2019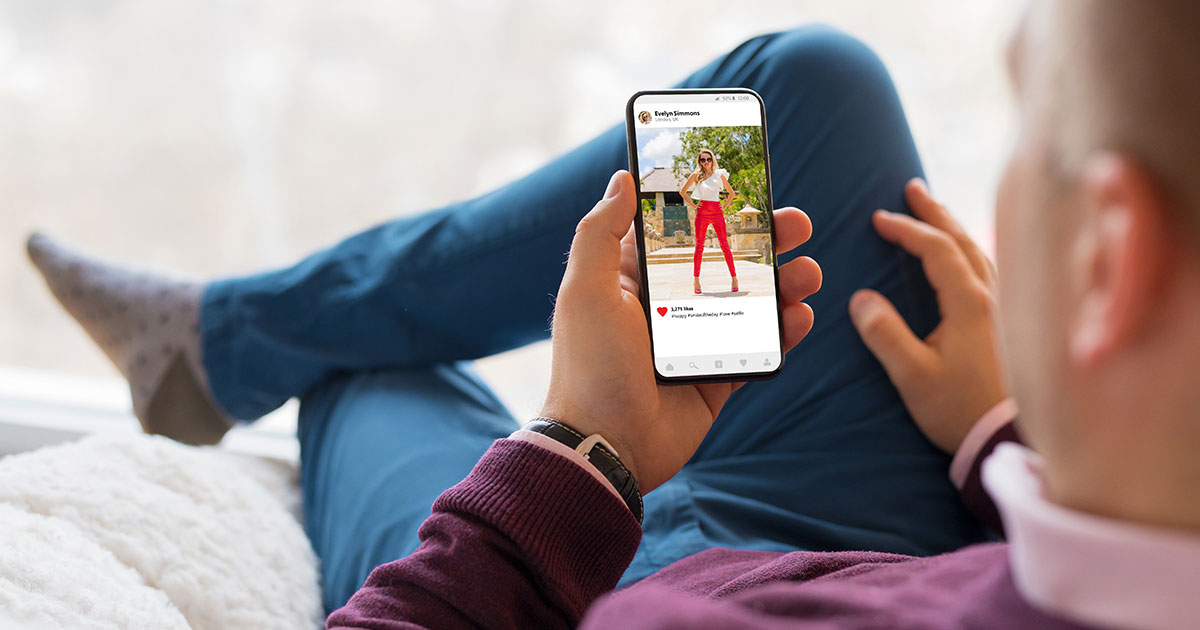 The saying goes, "a picture is worth a thousand words."
This statement is especially relevant now, because it brings light to the fact that pictures and videos work better to get your message across than written words. So it's not surprising that over the past few years, the photo-sharing platform, Instagram, has grown substantially.
Instagram has a daily active user count of 600 million, making it impossible to deny how important the platform is. It is also known to be the fastest growing social media platform. Instagram offers a new way to reach your audience, as long as your audience is engaging. And on average, the engagement rate is around 10 times higher than Facebook (cybertegic.com).
So gaining a following is an important first step to start up your brand's Instagram presence. So what are the dos and don'ts of gaining followers?


DOS
Cross-Promote
Promote your dedicated hashtags on other social profiles, website, email blasts and any place you can get the word out.
Get Creative
Get creative with hashtags! Watch relevant and trending hashtags and join the conversation. Creating branded hashtags is a great way to receive unique content and gain loyal followers.
Use Instagram Link in Bio to your Advantage
Use your bio link to drive traffic to your newest and most popular content. Change often if you have specific sales or features you'd like to draw attention to.
Describe
Get descriptive with your captions. Use it to tell a story to generate engagement and sharing. In earlier Instagram times, the point was to be short and sweet. Nowadays, captions are great spaces to add even more value to your content.
Influence
Go all in on influencer marketing. Influencer marketing is a great way to reach a new target audience who may not have previously seen your brand. Interact regularly with them to show you are a loyal follower so they can become the same to you. Read more about the importance of influencer marketing here (link to our influencer marketing blog).
Style
Develop your own Instagram style. Try to stand out and show what makes your brand unique. Being consistent will ensure your page is instantly recognizable to your followers.
Get Local
See what's going on in a specific area by utilizing the Places tab. Interact with those who are close to you, prompting them to come check you out.
Utilize Highlights
Highlights are areas above your feed where you can save previous stories in a collection. Utilizing these highlights to create an "about us" area for your company or brand will give new followers insight as to who you really are. This is the first thing users will see of your page and will give you the opportunity to introduce who you are and what they will gain by following you.
DONT'S
Fall in a Trap
Do not use clickbait hashtags such as #follow4follow or #like4like. This will bring in traffic that will never result in any sales.
Ignore Hashtags
Hashtags are an easy way to get in front of more people, those who don't already follow you. Utilizing trending hashtags is a great way to reach a new audience. Be careful to not use hashtags with 1 million + posts, your photo will get lost in a sea of other posts.
Forget to Cross-Promote
Campaigns should be run on all platforms. Make sure to have a consistent message across all platforms, but cater to specific audiences that would be on specific platforms. Encourage fans from other platforms to follow you on Instagram. You can even create a contest out of this to incentivize your fans to follow you.
Be Robotic
Showing users there is a human behind the account is essential to creating your following. Be personal and show your brand cares about your customers and their business.
Too Promotional
Your customers have seen enough advertising in their life to know a shallow advertisement when they see one. Ensure your customers see a side of your company that makes them want to buy from you, no matter the price.
Attempt to Gain Useless Followers
Don't gain followers just to gain followers by buying followers or encouraging people who would never be your customers to follow you. Your followers need to have incentive to interact with your brand as your main goal is to eventually get them to buy.
Ignore Customers
Customers use social media as a 1:1 interaction with your brand. Respond to all engagement to show you care. This will lead to customers having a good rapport with your brand and inspiring them to buy from you.
Following these steps doesn't guarantee you followers, but having a unique presence and being active on the platform will lead to a more active and engaged following of your brand's Instagram.
Choose Another Article