Facebook Marketing in 2020
Posted on June 19, 2020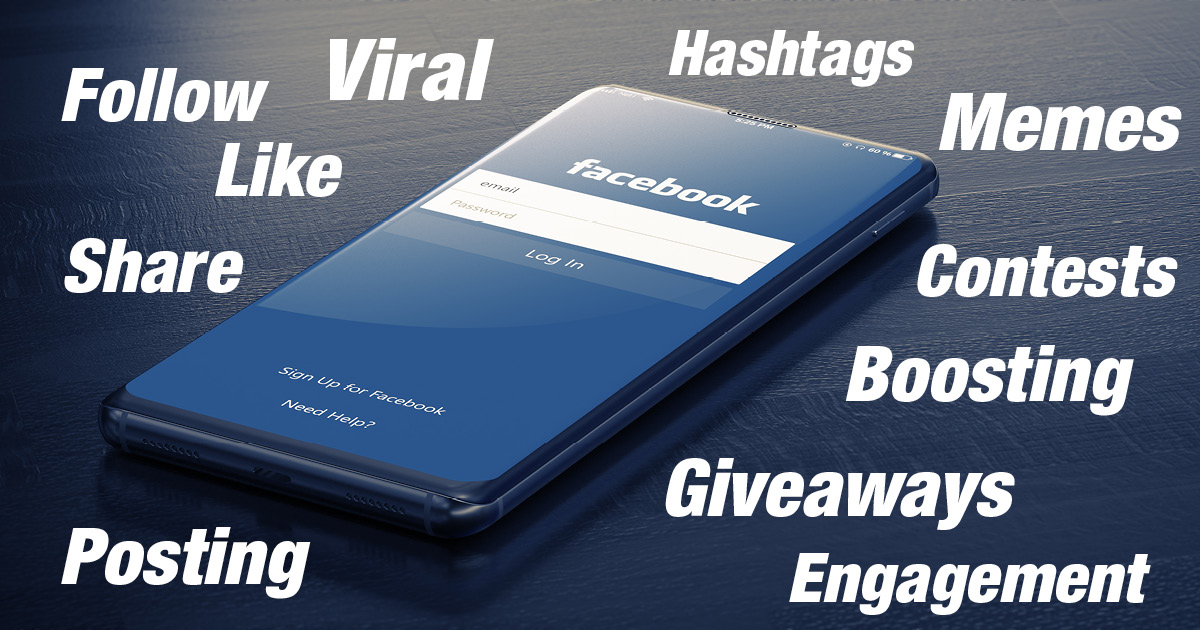 Facebook can be a marketing weapon for those who stay up to date on the latest trends. By using memes, contests, giveaways, relatability, influencers, positive B2C stories and further engagement tactics, a strong Facebook page can increase the amount of store traffic you receive. If your page is trendy, has a 3:1 focus on engagement to sales posts, has quality content and is responsive, there should be no issue recruiting new followers and residual shoppers. There are plenty pathways to finding social media success – the trick is finding what works best for you. Becoming a Facebook marketing guru is not as complicated as one might think.
Validation and acknowledgement have never been more sought after than in the year 2020. People crave attention, and in a world where viral recognition feels as if it is becoming a necessity, it is important to provide desired attention to consumers. This can come in the form of replying to comments, running fun contests, issuing giveaways, writing engaging ad copy that has response-provoking messaging, by requesting user generated content (UGC) and more.
People love sharing – which is why UGC contests are great. Hardware stores can achieve this by having weekly store-related submission contests. #FireUpTheGrillFriday is weekly series one particular Ace Hardware puts on. Every week, they request that shoppers submit photos of what they're grilling. If there are no submissions, the store will usually create and post their own recipe (but they almost always have submissions). By re-posting shoppers' UGC, you create brand loyalty. Shoppers feel more personally engaged with your store and will ideally choose you over the competition just because the store's social media team took time out of their day to acknowledge the shopper.
Contests and giveaways are efficient methods of recruiting and engaging followers. There are very few people on Earth who dislike the word 'free', which is why offering up a free prize is ideal for boosting the visibility and follower count on a page. If there is a certain item you would like to giveaway, a simple post would follow as such, "Want to win this XXX? It's easy! Like, share and comment 'done' on this post once you're finished! We will randomly select one winner tomorrow evening to claim their prize, so get your submissions in soon!" Users will flock to share the post to their friends, who will ultimately become engaged themselves and will enter the giveaway, too.
An easy way to recruit new followers through engagement is by offering a gift card. A Facebook post for a retailer could look like this, "Think you're our number one fan? Let's put you to the test! Post a photo of you in front of all four of our stores to enter to win a FREE $50 gift card! Contest starts in 3…2…1: GO! You have until midnight to submit your photos, and a winner will be announced tomorrow morning. Good luck!"
A post like this gives shoppers a reason to go to your store, a reason to comment on your post and a reason to interact with your page. By providing incentives, users will have more motivation to follow your page as well. The goal is to create engaging content that will encourage users to stick to your page. If the content is good enough, they'll even share your material to other users. The goal is to always craft the most well thought out content that users will not get tired of seeing. Relying too heavily on sales style posts might irritate followers and cause them to unlike your page. Having some fun and occasionally posting lighthearted material is a sure-fire way to increase reach.
Sometimes, a Facebook page can exhaust all their resources and are left with nowhere else to turn for new engagement. This is where boosting and brand influencers come into play. Boosting is essentially just putting money behind a post to display it to select demographics and locations that typically would not see a post from your page. You submit your boost through Facebook, as well as the duration, location and who you are attempting to target. Facebooks' algorithm does the rest.
Brand influencers can be a turn-off for some companies. Some influencers can charge a fortune for their services; which include posting about your page/brand on their page to persuade their followers to follow your page, too. Think of it as product placement for a social media personality/figure. It's basically a celebrity endorsement, but influencers are typically self-made social media starlets (i.e. Cameron Dallas). Influencers typically charge based upon their follower count. The higher the followers, the higher the price tag to invest in their abilities. The typical rate is $25 per 1,000 followers. The best way to utilize an influencer is by having them give your store or products a stamp of approval. It's the same reason why Quibi is blowing up so fast – they hired celebrity influencers like Chance the Rapper to promote their start-up brand. If it is good enough for a wealthy celebrity, then it should be good enough for you too, right? Social proof and endorsements have stood the test of time, and in 2020, they have gone digital.
If unknown influencers are not your speed, then look to the younger employees in your store. Ages 16-24 are heavily invested on social media, and plenty of them have the applications down to a science. If you can find an influencer that works in store, has a strong social following and understands the brands' key messaging, they can make for very impactful influencers (and they are already getting paid for their services!).
Stories will always find a way to evoke emotions from consumers. Positive B2C experiences are usually worth sharing. If a car breaks down in your parking lot and an employee steps out to help – THAT is worth snapping a photo of and sharing on Facebook. C2B is also worth sharing. If a consumer has a particularly fond store experience, they might leave a review or post about your store. These posts are worth sharing. Show the world the social proof you receive from like-minded customers.
Memetic Communication – otherwise known as 'memes' – are one of the easiest methods of increasing your reach and finding new audiences. Following social media trends, understanding pop culture and having a good sense of humor will set you up for success when posting memes. Memes are funny images, videos or gifs that one posts. The goal is to get a reaction. Couple this with unique hardware store humor and your audience will relate and interact. Making people laugh will give them a positive feeling about your brand, so do not shy away from your humorous side!
These tips should improve your ability to effectively market to audiences on Facebook. Contests, giveaways, memes, UGC, influencers, stories and relatability can take your page to the next level. Facebook marketing requires constant attention, the ability to keep your finger on the pulse of society and the wherewithal to overcome the occasional traction-less post. Facebook marketing is not rocket science; but it does command conscientious effort.
Choose Another Article